Why Choose Pheasant Hill Home Inspections?
MA License #787 - ASHI Certified Inspector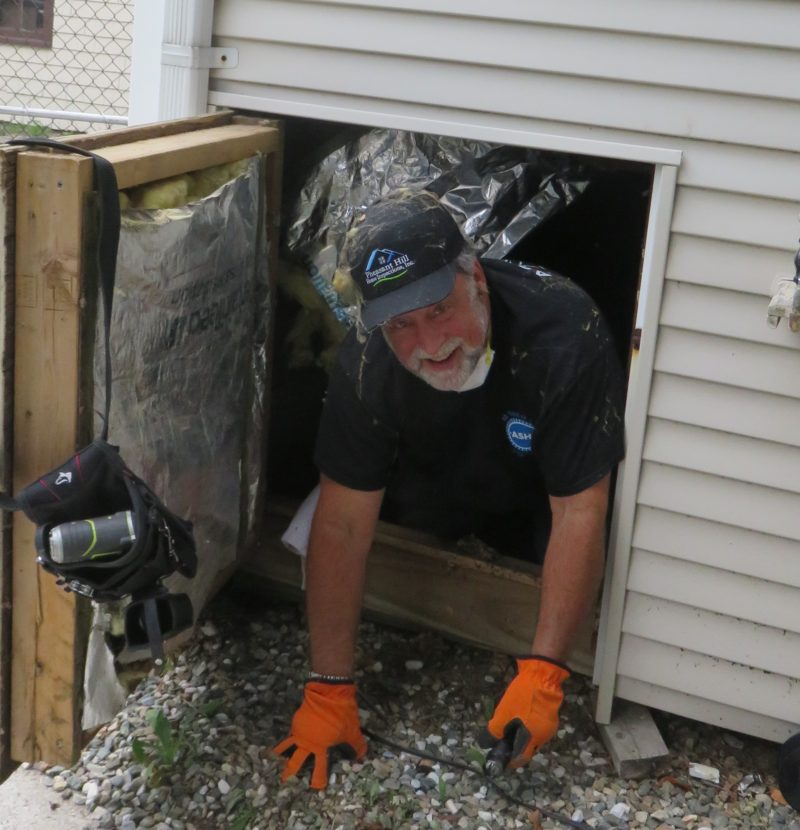 A home inspection is one of the most critical parts of a real estate transaction. The role of the Home Inspector is to educate purchasers on the biggest transaction in their lives. Prospective home buyers depend on the Home Inspector to put home and building criteria into proper perspective so that an informed decision can be made.
At Pheasant Hill Home Inspections our goal is to provide you with a comprehensive review and evaluation of the property, followed by a detailed report which will clearly outline and describe the condition of all the major systems and structural components of the home – major deficiencies – items in need of repair or replacement – now or in the future; and safety issues. In the case of Pre-listing inspections, we want to provide you with an expert assessment of the "big picture" issues so that you can avoid any major surprises discovered by a home inspector representing a prospective buyer and to put you in a better negotiating position to remediate any major problems.
The process can seem overwhelming but we guide you through every step along the way. Here are the answers to some of the most common questions:
Can you tag along on the inspection?
Absolutely.  You are my client.  The inspection is for your benefit.  There's a lot that can be learned going through the home with a qualified inspector. This is your opportunity to get to know the property and ask questions. I encourage an interactive inspection.
How long will the inspection take?
Obviously this will depend on the house or condo, but a typical inspection should last between 2 1/2 to 3 1/2 hours.  Pre-listing inspections which do not go into as much detail typically will last about 2 hours.
What qualifies me to be a Home Inspector?
The licensing process in Massachusetts consists of two phases.
Phase 1 (the Associates license) requires 75 hours of classroom instruction, 25 fee-paid inspections as an observer/participant and successfully passing the National Home Inspectors Exam.
Phase 2 (the Inspectors license) requires a minimum of 100 more fee-paid inspections under the direct supervision of a licensed inspector and Continuing Professional Education credits.
I have MA Home Inspector's License #787. I am an ASHI Certified Inspector (indicating Peer Review approval after 250 inspections).
I have participated in over 400 inspections either as an observer, participant or inspector.
I have 10 years experience in all phases of home construction as a site supervisor and volunteer with Habitat for Humanity.
I am an active member of the New England Chapter of the American Society of Home Inspectors (ASHI)
I have been a life-long "Do-It-Yourselfer".​
Will I do repairs based on the findings of your inspection?
Nope. Can't do it. Won't do it. I am not allowed to have any financial interest in finding or offering to fix problems that need attention.  But whenever possible I will provide resources for having work done by qualified contractors.
How much will it cost?
The cost of the inspection will vary based on the square footage, number of bedrooms, single family home vs. condo, the age of the property and the value of the property.  Inspections will generally range between $450 – $650. Additional services (for example, radon testing) can be provided at an additional charge.   Payment is due at the time of the inspection and can be made by cash, check or credit card. Call for a no obligation quote: 508-934-6535.
What sort of report will you get?
You will receive a detailed 3-part written report.
Part 1 will include observations and recommendations in 9 major categories (Roofing, Exterior, Structural Components, Heating, Central Air Conditioning, Plumbing, Electrical, Interiors, Insulation/Ventilation) along with high quality, digital photographs to illustrate issues identified.
Part 2 will summarize each issue in one of the following categories: Major Deficiency, Future Repair, Safety Issue, In Need of Repair, Punch List.
Part 3 includes the rules and regulations, definitions and Standards of Practice for Home Inspectors required by the State of Massachusetts to be provided with every report.
This report will be provided to you electronically in both a .pdf and .html format within 24 hours of the inspection.
Do I carry insurance?
Yes.  All licensed Home Inspectors in Massachusetts are required to carry insurance coverage so you are protected.
Do I guarantee my work?
Yes, indeed!  I strive to do my best to provide every client with a thorough, accurate, informative and fair-minded inspection.  I am always available after the report is issued to answer questions or to provide clarification.  I will do whatever is necessary to resolve any issues.  If you're not satisfied, I'm not satisfied.  Home inspecting is a largely referral-based business.  The success of my business depends on your satisfaction.
What if you have questions after you receive the report or after you move into your new home?
Call me!  Once a client, always a client.  My services don't end once you receive your report.  I urge you to call me with any questions or issues that may come up after the inspection.